CTA Sussex – Bespoke Catchphrase T's
Over the years, we have heard a number of quotes and catchphrases. Some have stuck and some are repeated time and again! So, to celebrate this entertaining use of the English Language we have captured a few of the more popular ones on T Shirts.
Each shirt is a top quality T manufactured by adidas. The cta sussex logo detail appears on the left arm and the back neck line on the reverse of the shirt, with the catchphrase centered on the front.
Men's T's are available in all sizes. Women's T's are also available by request. We have started with Women's vest tops instead as outlined below.
Here are a few examples: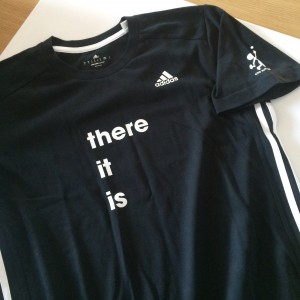 "there it is".
  a number of coaches
  say this when a great shot is played.
"no one said tennis was easy"
  a lot of people say there are
  so many things to think about in tennis.
  this is my general response.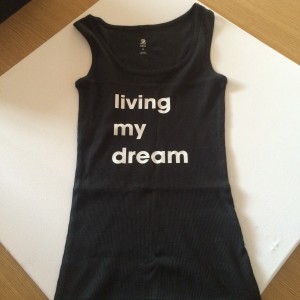 "living my dream"
  designed specifically for Claire Pardo
  following her tattoo with the same words.
  ladies vest top with cta sussex logo on the reverse neck line
Other catchphrases we have to order:
i hope you like bagels
hard work pays off
i hit hard
jeu set match
ready? i was born ready
i trained. did you?
one shot at a time
Bespoke and ordering
If you have a catchphrase that you use a lot, then why not have it on one of our T's or Vests.
Let us know what you want it to say – keep it simple and concise. Then email retail@ctasussex.co.uk or speak to aj and we will commission it for you.
If you are interested in any of the above tops, email us and we will get it made.
Lead time is approx two weeks and all T's cost £25 and all vests cost £20.