AJ – Head Coach / MD
All things related to CTA filter through him for all CTA venues.
AJ, has been involved with tennis his whole life; playing; coaching; watching; learning; organising and based predominantly at Crowborough Tennis Club for over 18 years.
His enthusiasm and drive injected the much needed "buzz" back into the Coaching Program and revived a passion for tennis amongst the Members and has kept this momentum going to the present day. Known for his constant smile, cheeky charm and down to earth approach to teaching.
AJ is available for one to ones, groups and hitting sessions as well as fitness programs and performance training. Qualified – LTA L3; PTR Pro; iTPA Certified Tennis Performance Specialist; RPT; WTCA; Sponsored by Wilson and adidas.
Contact AJ by e-mail ctasussex@icloud.com
AJ has been appointed to the Global Advisory Team for the WTCA, the Women's Tennis Coaching Association; a global organisation with a mission to keep more girls in tennis by advancing the coaching of female players across the sport. Please see the CTA Partners menu for more information.
---
Jacob – Assistant Coach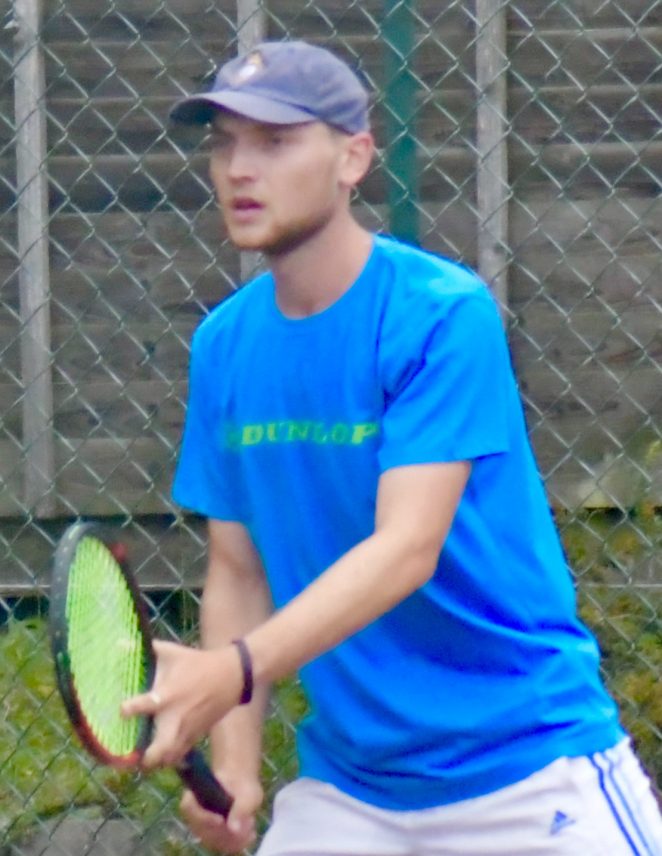 Jacob is keen to make a career out of Tennis Coaching and is constantly developing as an individual and a Coach. He has been with CTA over four years and during that time he has also experienced coaching in Australia. His evident enthusiasm spills over into each session he leads.
As CTA main assistant Coach Jake leads the Junior Coaching Program and runs a number of Adult Group sessions. He is also available for one to ones and hitting sessions.  
Qualified to LTA L2; PTR Pro; PTR Performance. Sponsored by Dunlop Tennis
email to arrange a session – ctasussex@icloud.com
---
Charlotte – Junior Coaching Assistant
Charlotte is one of our Junior Tennis Coaching assistants, working with Jacob running the Junior sessions each week.
Charlotte has played tennis socially for many years and loves the sport. She is a keen individual who is excellent with Kids. Being a Mother of two herself, she loves being able to share knowledge and help the little ones progress.
Qualified – LTA L2;
---
Jillian – Junior Coaching Assistant
Jillian works as a teaching assistant at a local school and loves her own tennis. She is a mother of two tennis loving boys as well. She will be assisting us with the mini tennis program.
Qualified – LTA L1;
---
Contact AJ by e-mail ctasussex@icloud.com
---
We also have on our team our Junior staff who help us out with the Junior tennis camps and events.
---
We are always keen to involve younger teens assisting us with Coaching either at the weekends or even in the week. Also at our Easter and Summer Camps. Email AJ if you are interested in this opportunity.
---
For more information and to book any tennis coaching sessions contact: AJ by email ctasussex@icloud.com