What is it like to train at CTA Sussex?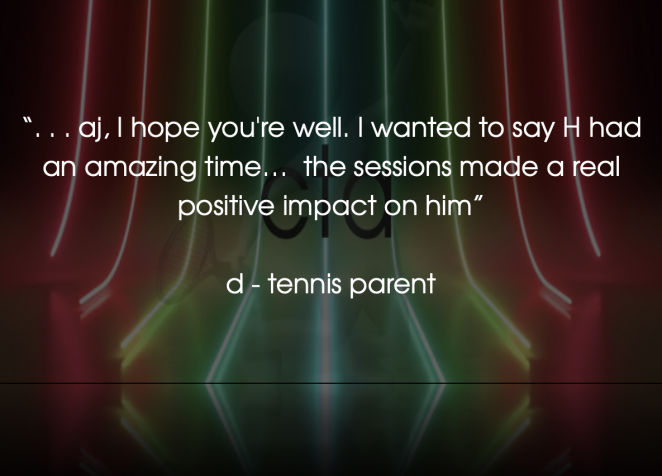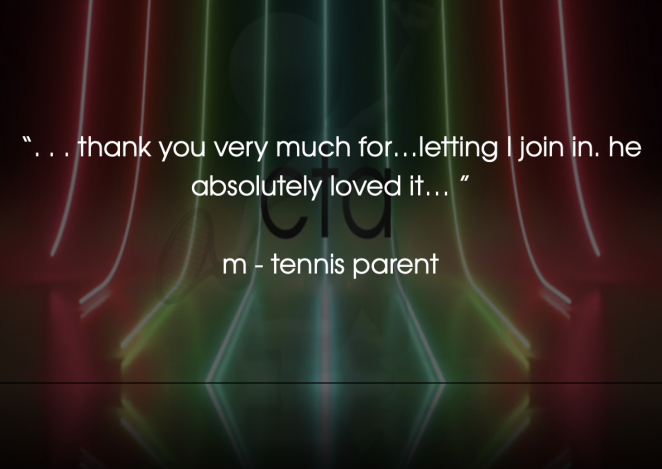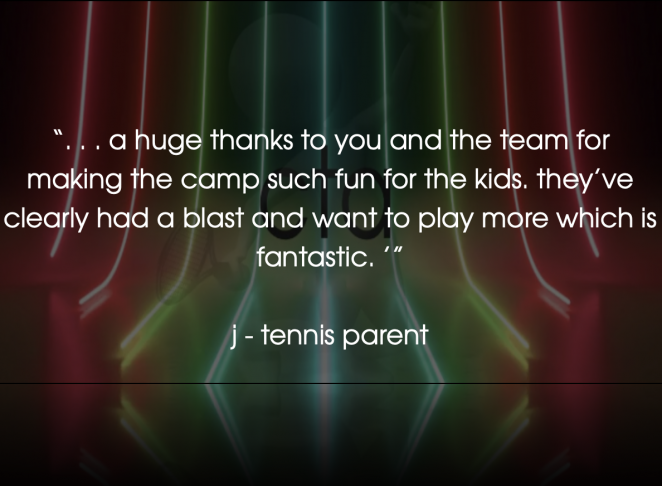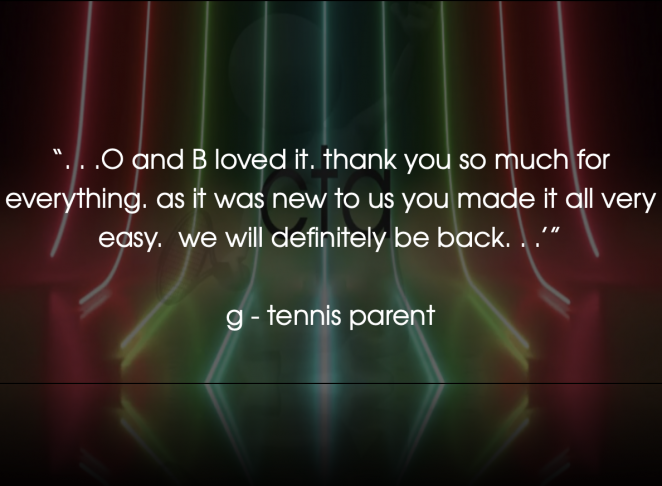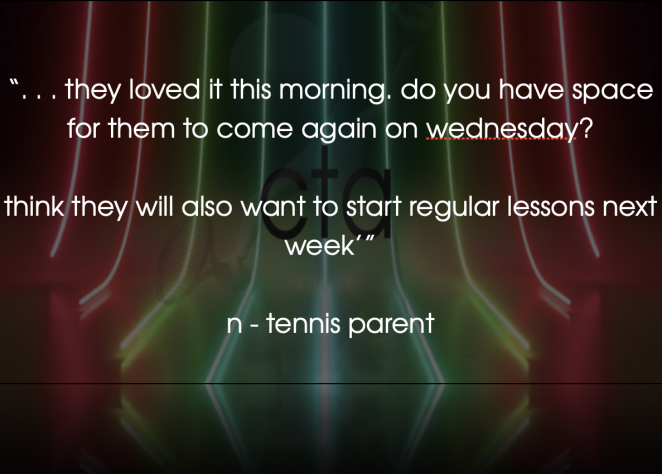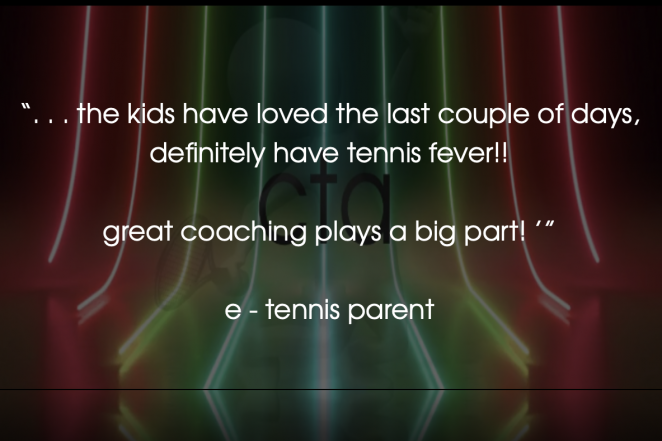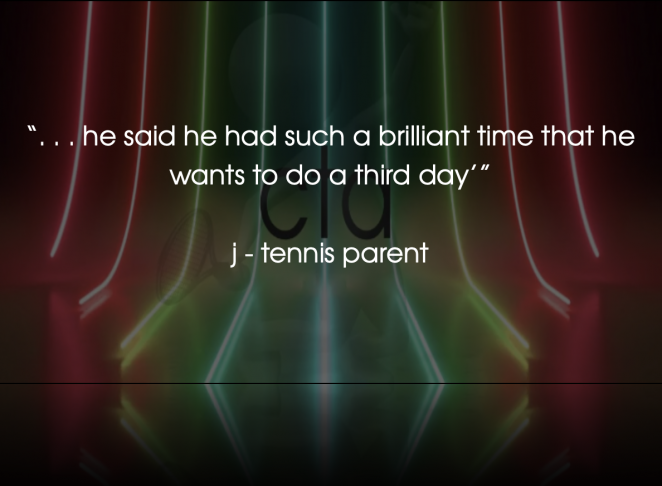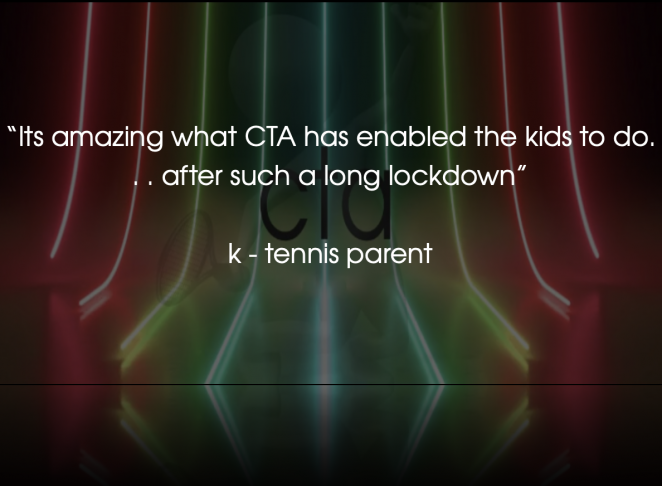 ---
"My experience of coaching (and My Son's too) has been: helpful, knowledgeable advice tailored to individual needs".
JT
"Having given up tennis lessons a while ago, I was really nervous about starting up the sport again, however since the very first lesson with AJ, I felt at ease and enjoyed my lessons. I have particularly appreciated the way in which AJ has always looked after my wellfare and it is not always and only about tennis. I have also liked the fact that I was not just thrown into the deep end, but my skills have been steadily improved with every lesson. I am really enjoying my tennis which is all due to AJ and his great coaching skills. We now need to work on my confidence so that I can take part in matches!"
CS
"The coaching team at crowborough are very approachable and provide good access to coaching at different levels. My personal experience of one to one coaching is that it can be tailored to your specific needs and progresses at a pace to suit the individual. I obtained immediate benefit from my coaching and am able to implement the new techniques. I look forward to developing my game further with the assistance of the crowborough tennis club coaching team."
IF
"I have only attended the Rusty's Tuesday evening session.. It is excellent, and very helpful."
JP
"I've have thoroughly enjoyed all the coaching sessions I have been to. I started coming to the group sessions and found them really valuable as picked up new/ different techniques and AJ and David are both excellent and motivating as coaches. The most value I got was on 1:1 coaching sessions as the coaching was obviously more specific to my needs…
Also my Daughter has thoroughly enjoyed the mini Reds this has been good fun, regular and also (very importantly) real value for money. This has enabled her to go to alot of sessions and gained real value."
DF
"We have been very pleased with the coaching experience we have had this year. John and I have done a couple of Saturday morning sessions and have also had two joint sessions with David. The advice was pitched very well to our tennis needs and we both felt we had learned some very useful tips, particularly about forehand techniques.
We plan to continue."
SW
"I have really enjoyed the sessions AJ has taken for Me & Ali and it has been particularly good that you are flexible and around in the day!
I can't think of any constructive criticism!!"
MP
As for the coaching, we are delighted with all AJ is doing with Our Son. I can definitely see the progress he is making, but equally it is lovely to see him enjoying the sessions so much. You have really helped to boost his self-confidence in the game and for someone who has never been a natural sportsman, whatever sport he embarks upon, for him to look forward to his weekly tennis coaching session so much says it all! I can see Him wanting to continue with the sessions until he leaves for University and he now talks of joining a tennis club wherever he ends up studying, which is really reassuring. He is certainly bright enough, academically, to pursue his chosen career but, at last, he now appreciates that there is a place in his life for sport too…and he loves it! Thank you !Hope that says it all!
AP
I just want to say how pleased we are with our Son's progress with tennis since you have been coaching him. He clearly enjoys his tennis and the improvement is impressive. You have a lovely manner with young children and are a gentle but very effective coach. This is not an easy balance to achieve but you do it very well.
CS
I've always enjoyed my rustys and the cardio tennis when it ran previously.
I enjoy the specific shot skills we cover each time, love the informal atmosphere and the fact that the group never gets so big it becomes impersonal or impacts on individual tuition during the session. . .being able to stay on (after the session) as we did tonight is great and I really appreciate it, I think it is the best way to improve…
SF
I have been very pleased with the Rustys coaching over the past year, learning about various techniques and having the chance to try them out. I am grateful to AJ for making me think about the different shots more carefully as well as His friendly approach.
AC
If you would like an experience such as these outlined above, drop us a line – ctasussex@icloud.com