WTCA – Womens Tennis Coaching Association
The WTCA is an amazing 'movement' to encourage more Women to embrace the world of Tennis Coaching and to inspire and educate Female Tennis Players. They are also helping to re-educate Male coaches to the differences in approach to Coaching Female Players. Click anywhere here to visit their website.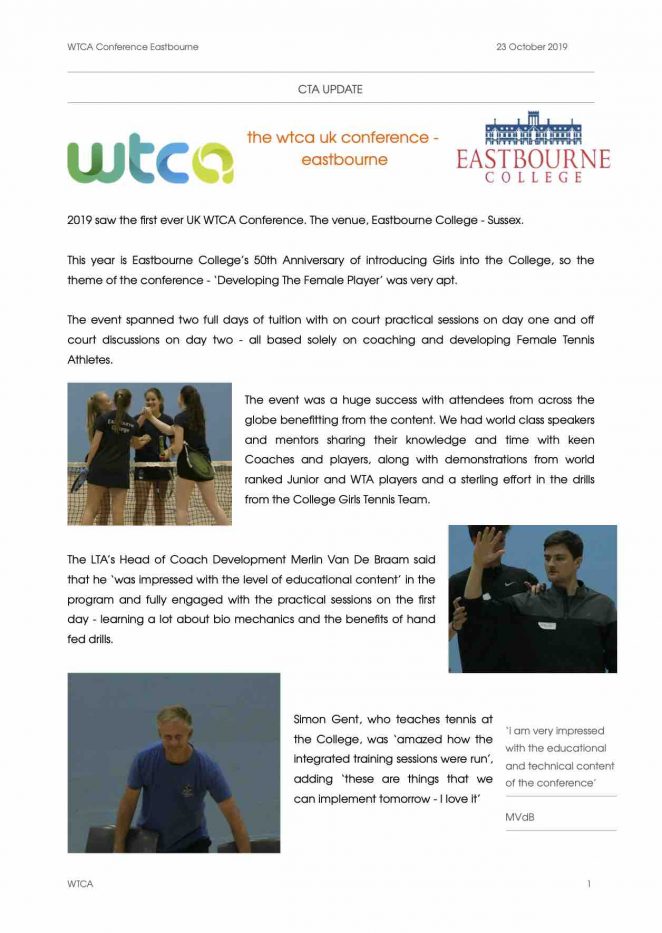 Click here – You Tube Channel and Subscribe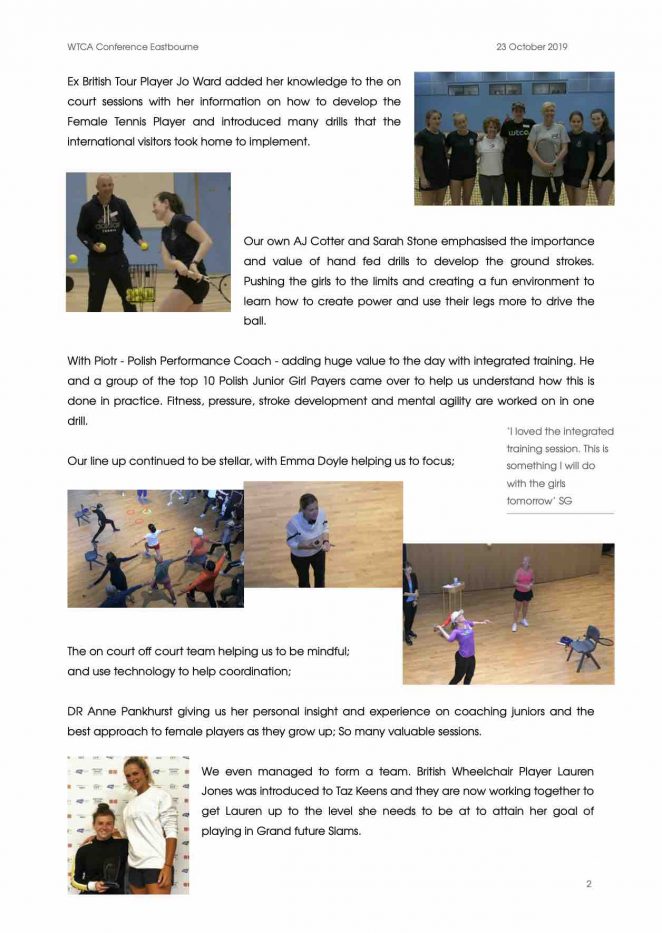 ---
For more information on the WTCA please visit their website – www.wtcatennis.org and/or speak to AJ about it all. Particularly if you are a Female and would like to perhaps Coach Tennis.
---